Located in the magnificent and sophisticated Royal Palm Hotel, THYME@ROYAL PALM in Umhlanga offers patrons a meal extravaganza creating an absolute masterpiece of culinary delights.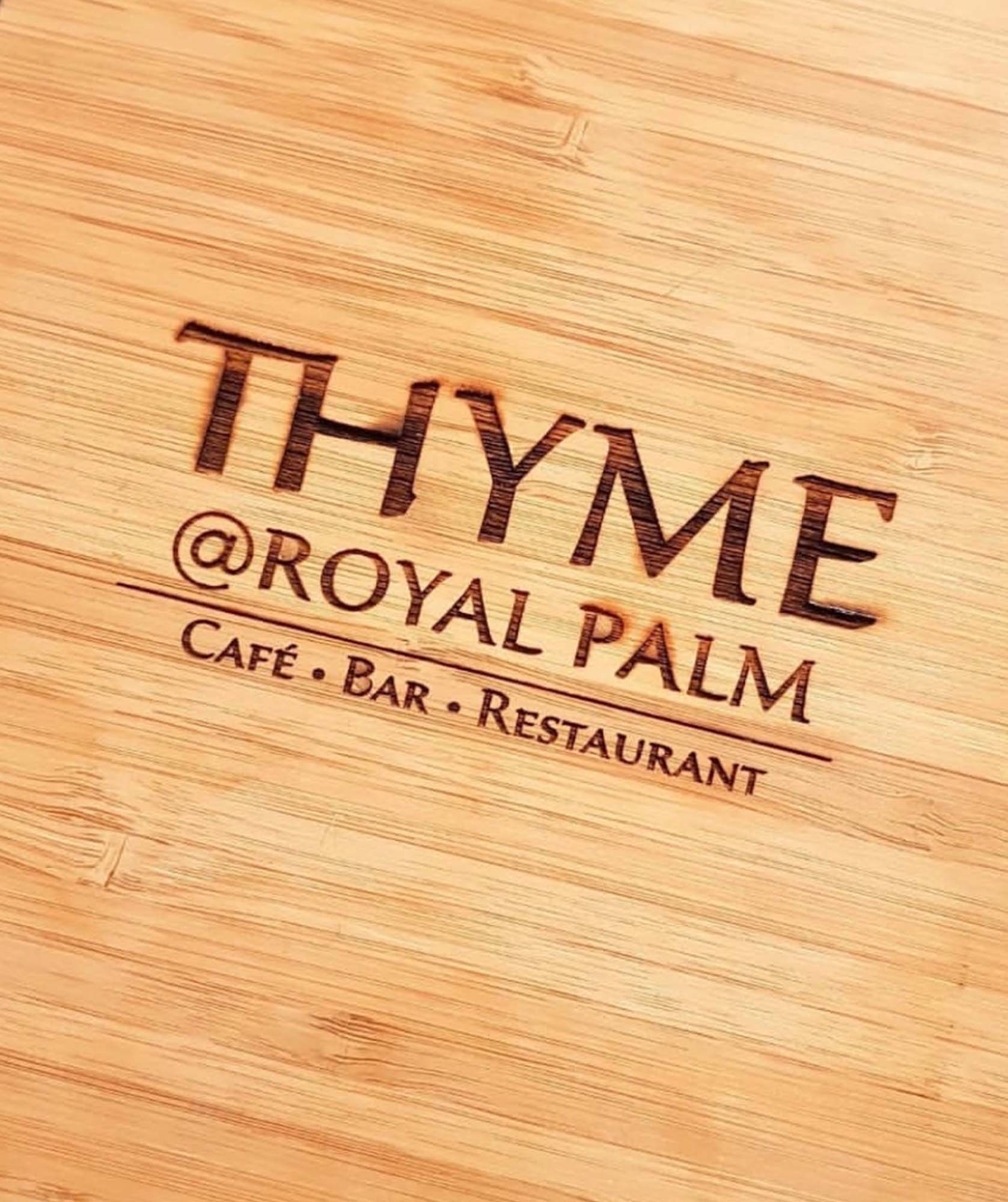 The signature restaurant of The Royal Palm Hotel, THYME, offers a fusion of contemporary dining sophistication. The main dining room area seats up to 60 people and enjoys an elegant and sophisticated atmosphere and accommodates small and intimate dining arrangements.
Restaurant goers can also enjoy the Thyme ambiance outside, as the restaurant's sliding folding doors open up onto a spacious courtyard and enjoys an elegant café feel, offering a taste of Al Fresco dining. With such a variety of offerings, Thyme serves as a definite hot spot for Durban diners.
The restaurant comprises of a separate bar area where diners can snack on delicious finger foods whilst sipping exotic cocktails.
HAPPY HOUR is celebrated often between 5pm and 6pm. Follow our social media pages to keep updated.