Unforgettable Experiences! 
Perfectly positioned in Durban for helicopter charters, BAC has access to a diverse range of destinations, and with a flexible company culture, no group is too big or too small and no destination too close or too far. We are well-known for our helicopter rides, so take the spectacular route and we'll work out the details.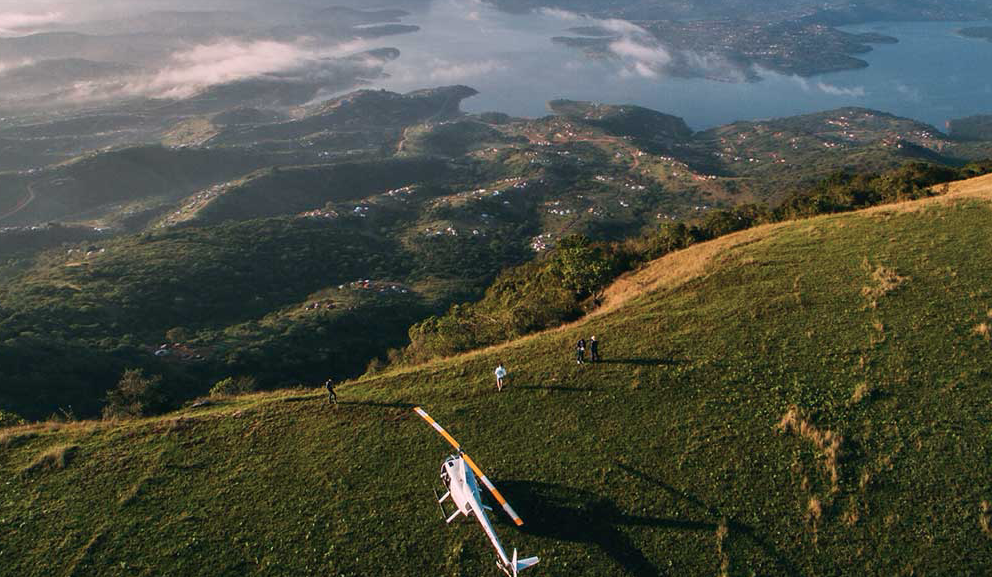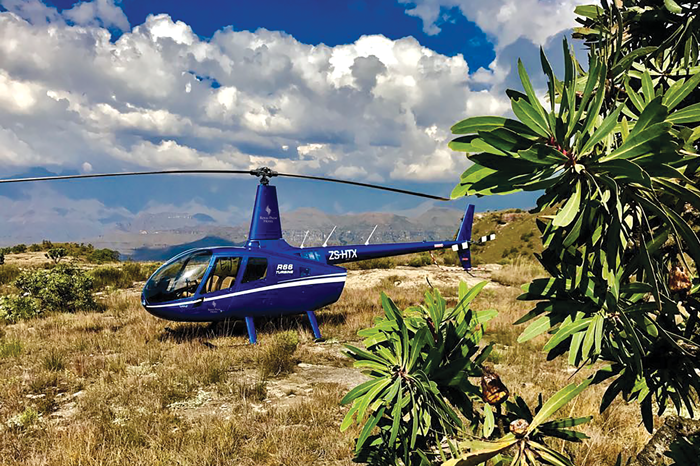 To the South, we have the untouched beauty of the Wild Coast and Transkei – waterfalls into the ocean, red dunes, sheer rock gorges, sandstone cliffs, turquoise water and plenty of whales; Port St Johns, Umngazi River, Coffee Bay, Hole-in-the-Wall, Wildcoast Sun, Waterfall Bluff, Wavecrest and plenty more.
Inland is the Natal Midlands, the magnificent Drakensberg Mountains and the historic Battlefields; Isandlwana, Rourke's Drift, Zuluwaters Reserve, Cleopatras Mountain Lodge, Hlalanathi, 0Monks Cowl, Karkloof Spa. Name your destination.
North Coast and Zululand is home to many Private Safari Lodges and big Game Reserves, Phinda, Thanda, Mkuze, Tembe, Hluhluwe & Umfolozi, Mkuze Falls, Sodwana Bay. If wildlife is your game, then an hour and a bit by air will get you to precisely the right spot.

Never be limited by what is familiar, there are beautiful places out there, hidden by their inaccessibility. Our helicopter charters will take you there. Design your own perfect getaway. Let us know what you'd like to do, or what you'd like to see or where you'd like to go & we will plan the trip to the very last detail. We look forward to flying you.
Arrive in spectacular style at your wedding venue.
Take the fun route to a remote destination.
Go places where there are no roads and no people.
Fly over a mountain and down a valley
Picnic on a mountaintop, miles from anywhere.
Fly somewhere wonderful for lunch one day.
Treat someone special to a very unique gift.
Reward your over-achieving staff members.